Songkran Festival- 24 hrs Celebration. Can anyone believe it ?
| | |
| --- | --- |
| Country | Thailand |
| Place | Everywhere but mostly in Pattaya |
| Frequency | Annual |
| When | 13th to 15th April |
| No of days | 3 days |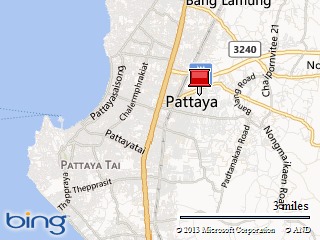 I have experienced it personally. First time i went to Thailand during this festival. We were very much excited about this festival, but we don't have any idea that how people are crazy about it. I want to recall one incident – I was taking my friend to the hospital but still peoples are throwing water towards us , he was bleeding badly but they are not bothered about it.
Why weird ?
Its a New Year Celebration for Thai people. But now western people are more interested in this festival than locals. The only thing i don't like about this festival is that – they are throwing water on everybody whoever pass by. This continues for whole night and early morning. But one thing i want to confess that – this festival bring the sense of belongingness among people. People celebrate this with great enthusiasm. The major celebration take place in Pattaya. More western people you will see than local because most people go to their native. Specially Americans are fond of this festival.