Road Trip to Ooty
Yet another expedition by freaky travel on a weekend trip to Ooty- Dec'13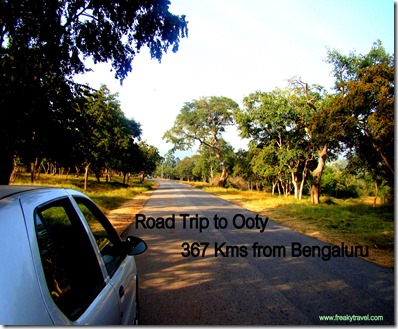 Its been more than a month of my busy schedule and no travel , time was hard to find for next trip. Suddenly out of nowhere I came across my childhood fantasy of travelling in the Konkan Railways across Nilgiris, you heard me right, it's "OOTY", though lot has been said about the place loosing it's charm, I still decided to venture it this December month.
Arrangements
Being a road trip the most important is the road you decide to take. I took one that other's would definitely avoid. It passed through 8 places almost 367 kms from Bengaluru.
Its starts from
The below is the Route Map, which we have taken. It was more a road trip then going to Ooty.
Backpack
Let's encounter on some of the items that you would need for your voyage.
It Includes:
– Camera definitely with extra batteries along with Charger as would not want to miss a single capture.
– Route Map.
– Nice pair of shades to ward off that Sunlight.
– Light Clothes and also some warm clothes.
– Suns cream(High SPF), you would not want to tan yourself unless you are a Foreign National from cold country.
– Any documentation or write up if u have prepared, this shall always help.
– Hiking Bottle.
– Towel.
– Led/Dynamo Torch especially in mountains day sets soon.
– Travelogues if any.
– Eatables a must if you cannot survive on anything that you get.
Trip Starts
I left at around 3.30 a.m for my first destination was Mysore, 181 kms from Bangalore. Reached in 3 hours, thanks to the cab driver. Almost no visibility due to fog and no civilians around, I found difficulty with my hungry stomach to wait there and hence decided to move to my next destination which is 49 kms from Mysore- a small town called Nanjangud.
On the way to Mysore
Nanjangud,
I reached here at around 7.15 am. Sigh of relief when I saw place to eat there. The food was not so good but still when hunger panks got some relief. I bought some chocolates for the onward journey considering the journey to remote places.
On the way to Nanjangud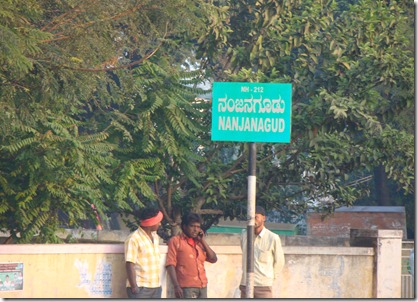 Reached Nanjangud
Gundlupet,
Left from Nanjangud around 7.40 am for Gundlupet, which is 37 kms away. In Gundlupet there was nothing to see so I didn't stop and left around 8.15 am.
On the way to Gundlupet
Bandipur National Park,
I was eagerly waiting for the next stop at 19 kms- Bandipur National park. The road was not that good but still we manage and reached around 8.35 am.
We straight away went to Forest Office for safari, but unfortunately the time was over and we had an option for Evening safari only.
Details of Safari Timings-
Morning: 6.30-8 am and 8-9.30 am
Evening: 3.30-5 pm and 5-6.30 pm
Inside the Forest
You thought of safari in a Jeep, little dis-appointment here as only tankers are allowed now-a-days. There are lot of monkeys and deer to catch your attention. It was fun, we spent there almost 30 mins and believe me guys 25 kms ride was exciting inside the forest, Lucky ones can spot the 'Jumbo' as well, I was not one of the lucky one. But beware of monkeys when you  stop there they are always ready for a match with you, but trust me it was fun.
It's time now to enter Tamil Nadu .
Mudumalai National Park
Around 9.15am we reached Mudumalai National Park, in Tamil Nadu. Good news for Jeep Lovers here, but don't think it's a worth here as It does not have deep grassland like that of Bandipur but as far as I am concerned for the forest experience one should stay in the jungle lodge offered by government at Bandipur.
Within 10 kms just be cautious on your left side of the road there is a small river or you  can say a tributary kind of thing, it is a must stop place and also scenic beauty.
Spent there almost 20 mins there, also one thing I cannot forgot – water: it was really really cold.
Heading to next destination Gudalur
Gudalur
Is around 10 kms from Mudumalai. We reached there at 10.30 am. It's a small town. You can collect food for your onward journey here, I did the same. Road was good with an attracting place where it was fully covered with trees on both the sides, the scene was amazing.
.
On the way to Gudalur
Ooty- Only 46 kms from here. It took us 3 hrs to reach. Journey was amazing with breath taking views.
You want to see the reflection of the mountain on a lake, this is the place to be and witness the panoramic nature.
By the way u can eat orange carrot, corn, pineapple etc, that is what you will get easily.
Watch was about 1 pm when I reached Ooty.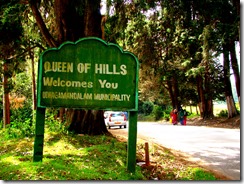 What I thought about Ooty was complete different in reality. It was not looking like a hill station , it was looking like just another town. I was really disappointed. So I thought not to stay here but directly go to Conoor. But then my fellows told me that we will stay here only next morning and then we voyage Conoor. Ok I said, grimly.
Return Back to Bangalore
On Sunday , it was time to go back to Bangalore. We left Ooty around 6 pm we were very late since we have to cross Bandipur before 9 pm and it was almost 90 kms from Ooty . Also most important info- Try leaving before 5 pm or else u will have to take a different route which is in excess of 30 kms what we have travelled yesterday. On the way home, as we reached forest it was like amazing we were very much eager to see the animals and asked our driver to slow down the speed. But unfortunately only deers. Anyways everybody was tired and in no mood of mischief.
At last we reach home at 12 . It was total of 520 kms to and fro.
Journey was awesome.
– Freaky travel