Bangkok Travel Guide
Bangkok Travel Guide
How to spend three days in Bangkok
When people tell me they hate Bangkok, I can understand.  When I first went to Bangkok in 2013, I was totally pissed of by the city and couldn't wait to get out. Outside of shopping and lot of temples, there is nothing much to do.
Anyways, here's how to spend three days and fill your time: Read More
Bangkok, so far, is the best city I have ever visited. Having a population of over 6 million is one of the biggest cities in the world. Its heavy traffic congestion, intense heat and naughty nightlife do not immediately give visitors a warm welcome. So the first impression can be misleading. Some people also call Bangkok as the  "Sin City. But on the other side it has some of the magnificent temples and palaces, a vibrant night life and a great shopping that has something for every traveler. Read More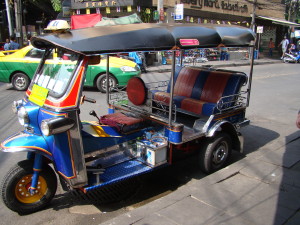 5 nights and 6 days in Bangkok and Pattaya
It's the complete itinerary about how to spend 6 days in Thailand. It also includes what preparations to be done before booking your tickets. Let's go through it and make the most out of it. If I missed out please feel free to comment.   Read More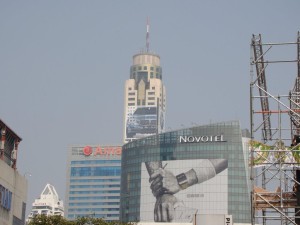 Thailand : Paradise for Indians
I received the post with the title as stated above, few days before in my Inbox. I was also wondering what this title signifies. When i read this post i was feeling like a shit!
I edited the post and include some pictures to make it read..Read more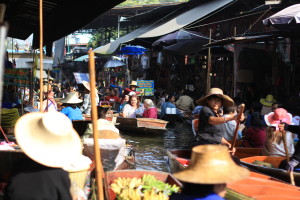 Bangkok to Damneon Saduk Floating Market
No need to book any tour to visit the floating market. It's very easy to go of our own. It is almost 110 kms  from Bangkok in Ratchaburi province. You will get a unique experience of shopping. It's a must visit..Read more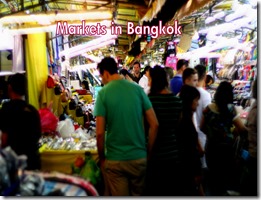 Bangkok is a thrilling experience for shoppers. Bangkok has all kinds of places to blow your bhat.  Bangkok has an equally exhaustive, and potentially exhausting, variety of things to buy. It has everything for each and every traveler. And there's something inherently  awesome about night markets – they're not really  that common in many other countries, so it has a bit of an adventurous feeling of it. And night markets are not just about the shopping – they are just as much, if not more, about the socializing. Everybody has done their work, and night markets are a popular spot  for people to meet and hang out, particularly young people…Read More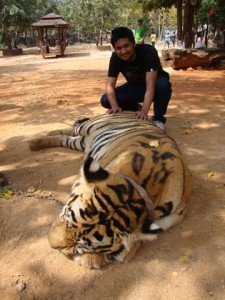 Its a small village/province nearby Bangkok. Just 2.5 hrs drive. Its a full day tour . Open from 12.00 to 03.15pm. Entry fees is 600THB. Recommended length of visit: 4-5 hrs. Tiger temple or Wat Pha Luang Ta Bua, is a Theravada Buddhist temple in western Thailand founded in 1994 as a forest temple and sanctuary for wild animals, among them the major once are tiger mainly Indochinese Tigers. Forest Monastery located at Saiyok District of Kanchanaburi Province- 37 km of the highway no 323. The objectives of the monastery: Conservation of animals(specially tigers) and to propagate Buddhism.Read More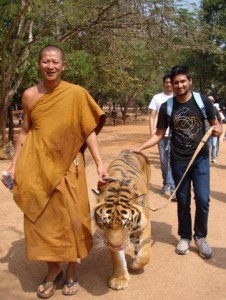 Its a must visit place. It is 2.50 hrs drive from Bangkok city. You will be amazed to see how these monks and other Volunteers deal with tigers. They have their routine fixed. And for the tourist they have introduced many activities like Walking with a Tiger, feeding the cub and many more. It is pricey, but for first timers it will be a thrilling experience. Read More