Monkey Buffet Festival- What?
| | |
| --- | --- |
| Country | Thailand |
| Place | Lopburi Province, 180 Km north east of Bangkok |
| Frequency | Annually |
| When | Last Sunday of November |
| No of Days | 1 day |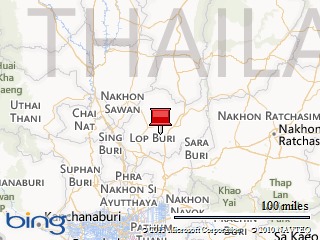 Isn't it amazing, "Monkey Buffet Festival"
In Malaysia, there is one drink called " Fresh Monkey Juice". Such a huge difference between Two neighboring Countries.One is giving food to monkeys and the other one is………, Don't want to discuss it here.
From the above picture one can see that the festivals is exactly what it sounds like. It happens on annual basis on last Sunday of November.
I Really want to share with you all.
In Thailand there is a belief that Lord Rama has gifted a land to Hanuman called Lopburi, that is why thousands of monkey are here staying with common people. This town attract lots of tourists every year due to monkeys.
Also one more belief that : It was a concept of hotelier, Yongyuth kitwattananusont who first feted the monkeys in 1989, year when i was born. Seeing this people felt that they should celebrate this as a festival. From then onwards with the help of Thailand s tourism Authority every year he outdo himself in celebrating this festival. So now lot of tourist from around the world come to this town just to be the part of this feast.
Food in this festival ranging from Sweet desserts to fruit , vegetables and Sodas. In this buffet you can watch monkey drinking cola directly from the can. Its a must watch scene. i will say once in a lifetime but the fact is that this animal certainly enjoy their annual special meal.